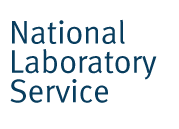 Supportive, reliable and consistent.
I wanted to extend some positive feedback to you, specifically related to the level of service we have recently received from your manager, Clive, and his team of engineers.
They have done a great job supporting me and the Environment Agency at Starcross with our M&E contract. After years of having substandard service from other suppliers, it is great to have such a reliable and consistent service from ECG.
Team Leader. 

National Laboratory Service, National Monitoring Services