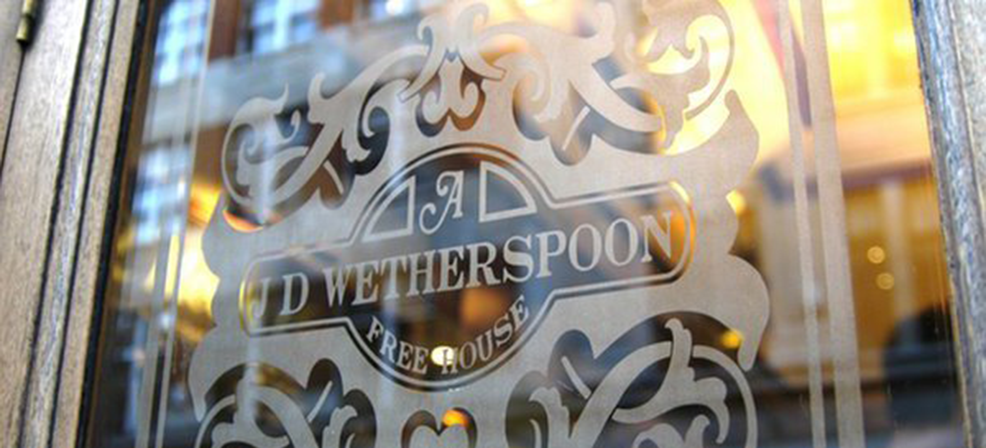 Background
JD Wetherspoon is the award winning pub chain based across the country. Founded in 1979, the chain opened its 800th pub in 2011. Founder and Chairman Tim Martin still adheres to the strong core principles of a Strong Customer Focus and the belief you can never stand still.
List of Services

–    Preventative planned maintenance to HVAC services
–    Plumbing and electrical maintenance services
–    Emergency reactive calls
–    HVAC reactive works
–    24/ 7 emergency cover
Overview
As part of a larger portfolio, ECGFS have consistently and successfully delivering HVAC maintenance services to JD Wetherspoon's' Edinburgh and Glasgow International Airport's outlets for a number of years.
Due to the works being carried out at International Airports, all ECG staff designated to this contract have underwent not only Enhanced Disclosure Scotland checks (as required by ECG), but also GSAT (General Security Awareness Training).
Furthermore, a selection of ECG's senior management personnel are "Authorised signatories" – which enables these individuals to take ECG engineers through the GSAT application process (including security interviews, ID centre applications at each airport, etc.).
The works undertaken on this contract are both pre planned and re active maintenance to the HVAC systems, and include plumbing and electrical maintenance services.
Fast, efficient and effective reactive times are crucial to this contract as JD Witherspoon have a requirement to minimise down time. ECG have successfully met all expectations and continue to play a significant role in the on-going process.